Enjoy this guest post from our friends over at Rozzi and Associates. They help good leaders become great through effective leadership development, emotional intelligence, and career management programs.
---
"Why are you handing me a jar of beans?" the young minister asked his mentor.
"You have to remember to soak the beans," said the mentor. "You're full of good ideas," he continued. "But, you're not going to achieve your potential in leading a church until you learn to soak the beans."
Decades later, Tom Ellsworth, senior minister at Sherwood Oaks Christian Church in Bloomington, Indiana, still has that jar of beans in his office. Younger staff members playfully goad him for his habit of reminding them to soak the beans.
If you're not a chef—or a member of Tom's staff—you might be wondering what the fuss is about.
Soaking beans is important. It makes them cook faster. It makes them more flavorful. And it breaks down complex sugars, making them easier to digest.
Cooking beans is more complicated than you'd imagine. And so is ministry. A simple jar of beans is a great reminder of why emotional intelligence (EQ) is so important for church leaders and why it's vital to take time in the midst of busy ministry schedules to develop leaders.
Recently, our team at Rozzi and Associates led the staff and key volunteers at Sherwood Oaks through two half-day sessions focused on developing their leadership by strengthening their collective EQ.
Here are three lessons we learned about how "soaking the beans" can help a team grow their individual and collective EQ and achieve outstanding results.
1) You trade quick results for better results.
Leaders who take the time to invest in themselves, to improve their own EQ, and to thoroughly evaluate their vision, strategies, strengths, weaknesses, habits, mindsets, and relationships are generally the most effective leaders.
But it's also important for teams. Individuals armed with this kind of knowledge and insight are equipped to work better individually and collectively. And they're set-up to produce better results.
The staff at Sherwood Oaks is prepared to work better together because they understand one another more accurately and completely. Growth in EQ removes some of the typical interpersonal and motivational roadblocks that most teams encounter. And, when teams are free to move forward in lockstep—not hindered, but empowered by their differences—they get better results than they thought possible.
2) You improve the culture of the team.
Something special happens within a busy church when leaders get into one room to focus on one another and one topic.
People see and appreciate one another more clearly and realistically. Chemistry improves. Collaboration and alignment increase. Trust deepens. Sharing the experience of exploring and developing EQ makes culture stronger. And, strong staff and volunteer culture has a massive effect on the health of the church.
3) You become easier to follow.
The art of leadership is influencing people to move together in one direction at a pace they can tolerate.
So many leaders diminish their effectiveness because they either move too quickly or too slowly. The former sprint forward and find disoriented or disappointed people lagging far behind. The latter squander opportunities by failing to press forward. But, leaders with great faith, self-awareness, and EQ are equipped to take the right amount of time so big challenges are easier to overcome for their people.
The goal of the time at Sherwood Oaks was to help the team learn how to better lead themselves and others. By becoming more attuned to their emotions, growing in their ability to communicate thoughts and feelings, deepening relationships, improving decision-making skills, and strengthening resiliency, the volunteer and staff leaders took important steps to make themselves easier to follow.
Time to soak the beans:
Because of Tom Ellsworth's steady leadership and his openness to slowing down in a busy season to invest in staff development, they now share a common language around the topic of EQ. They know and better understand one another's strengths and weaknesses. And, they have tools and resources that enable them to work better together, to continue developing, and to lead their church into an incredibly promising future.
So what about you? Do you take the time necessary to slow down and "soak the beans" in ministry? I want to encourage you to consider taking time to invest in your leaders and evaluate your team's EQ. A healthier team and a stronger future is worth it all. And if you'd like to think through some next steps, let's talk!
---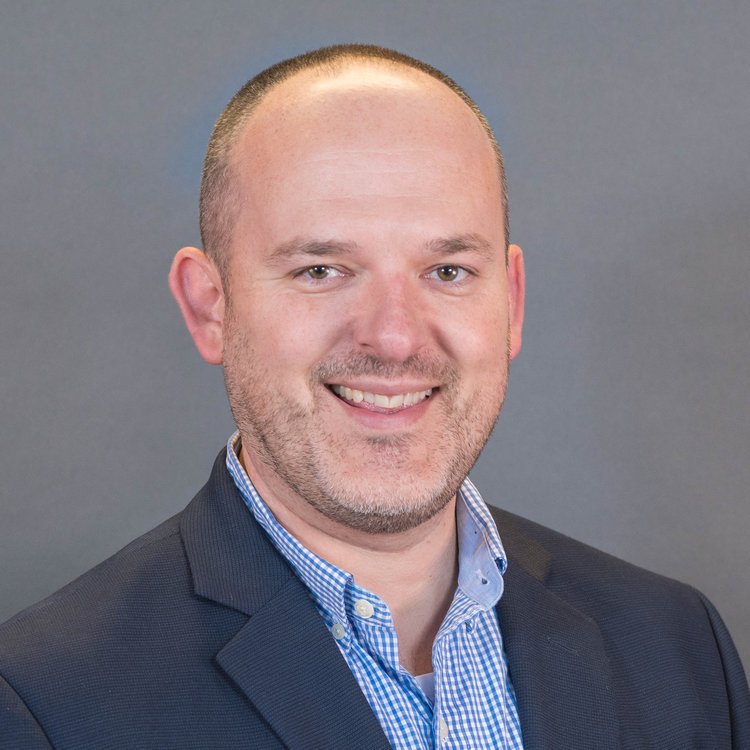 Kevin Carr has served in a wide variety of pastoral leadership and operational roles at churches on the west side of Indianapolis. He now serves as a Career Coach for Rozzi and Associates. Along with his wife and son, Kevin lives in Avon, Indiana.
---