Small Congregations are the Backbone of the American Church
That's Why We Do What We Do
Roughly 95% of American churches have less than 500 attendees, but these churches face a critical lack of resources.  While large churches can afford big staff, specialized coaching, and cutting-edge technology, smaller churches often struggle to find resources that are practical, applicable, and affordable. That's where we come in.
95Network was founded in 2016 by Jim Powell, Pastor of Richwoods Christian Church in Peoria, IL. Tired of seeing small churches struggle, Powell wanted his nonprofit to equip church leaders with the knowledge and resources they needed for practical ministry.
Today, with Dale Sellers at the helm, 95Network has grown to include churches all across the United States. We connect small and midsize churches to BIG resources from coaching and consulting to curated content and issue-specific conferences. We love our network, and we love watching as God grows his church into another generation.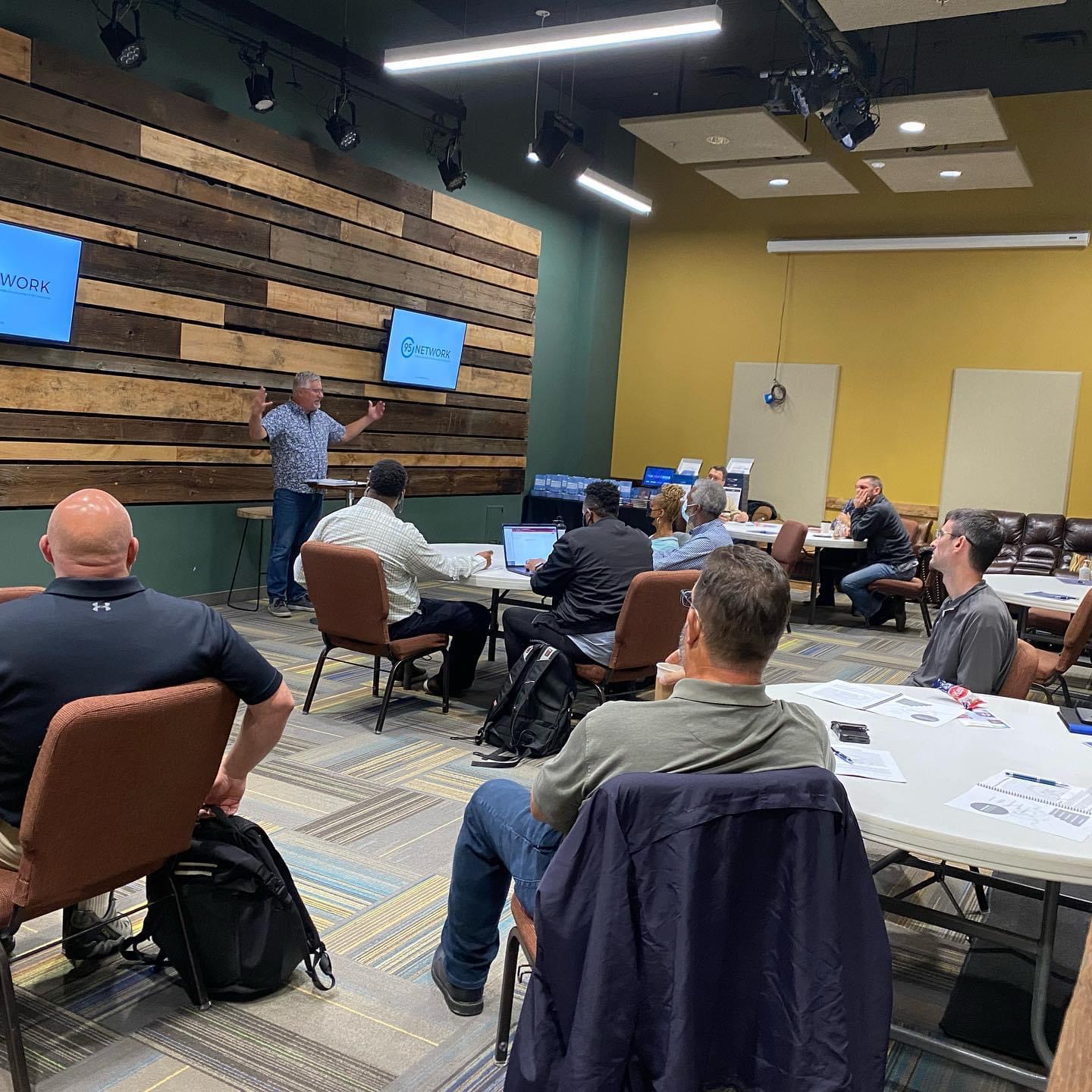 Dale Sellers
Executive Director
Dale Sellers is a man with a powerful calling to help weary and worn pastors and church leaders.
Dale Sellers has been in ministry for almost 40 years. He launched Dale Sellers Leadership, Inc. in March 2014 to assist organizations in the areas of leadership, inspiration, and evangelism. Dale became a ministry consultant for The Unstuck Group in April 2017 with a focus on helping the small church. In July 2018, he accepted the position as the Executive Director of the 95Network, and in September of 2020, he published his first book Stalled: Hope and Help for Pastor's Who Thought They'd Be There by Now. His years of ministry have grown a deep love for small and medium-sized congregations — the backbone of the American church. He believes in the mission of 95Network, not only because it equips small churches to thrive, but also because it connects weary church leaders with friends and partners who care.
Dale and his wife Gina have been married 39 years, have three daughters, two sons-in-law, and two awesome grandchildren!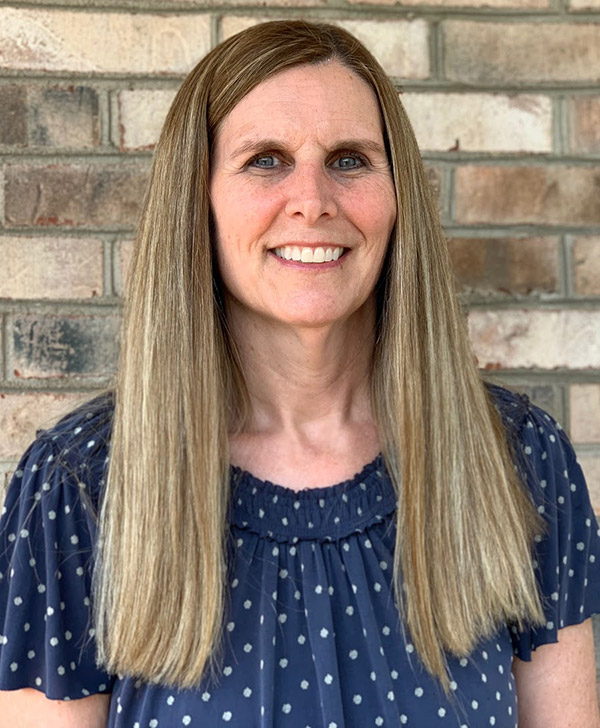 Stephanie Striegel
Finance Director
Stephanie has over 35 years of experience in banking, finance, corporate management, and ministry. Serving as the Director of Outreach for 10 years at a church in Indiana, Stephanie is passionate about helping churches pursue their mission with intention.
She and her husband, Sam, currently reside in South Carolina and have 2 college-age daughters.
Jon Sanders
Coaching Director / VisionDay Facilitator / One-Day Conference Facilitator
Jon Sanders has a passion for using his voice to motivate and inspire leaders in ministry and business through his professional coaching, speaking, and podcasting platforms.  As a leading voice in the rural church arena, Jon hosts the Small Town Big Church Podcast that seeks to encourage rural pastors with the message that God delights in doing BIG things in small places.  Jon serves as the Director of Content and Conferencing for the Rural Matters Institute at the Billy Graham Center for Evangelism at Wheaton College.  In addition to his passion for the rural church, Jon also works as a full-time firefighter/EMT for Sioux Falls Fire Rescue in Sioux Falls, SD.
Jon has been married to Jessica for 24+ years and is father to Justin, Jennifer, and James.
Travis Stephens
95Membership Director / Coach
Travis is the Executive Pastor of Strong Tower Church in the small town of Westmoreland, Tennessee. In his ten years on staff at Strong Tower Church, he has led through building campaigns, the launch of a second campus, and multiple transitions from style of worship to church governance and most everything in between. He now shares his experience through blogging, coaching, and consulting other small-town pastors.
Travis currently lives in Westmoreland, TN with his wife Samantha, and their two daughters, Layla and Presley.
Caralee Culpepper
Communications/Co-Host of the 95Podcast
Caralee graduated with a Communications degree from Clemson University in 2008 and has spent the last 13 years working in content marketing, writing, and editing. As a pastor's kid who grew up in medium-sized churches, she's witnessed the challenges that come with ministry and has a passion for serving those in need and seeing churches succeed. She loves working with the foster parent resource center through her church and leading a community group with her husband.
Caralee currently lives in Greer, SC with her husband, David, and their two kids, Nora and Foster.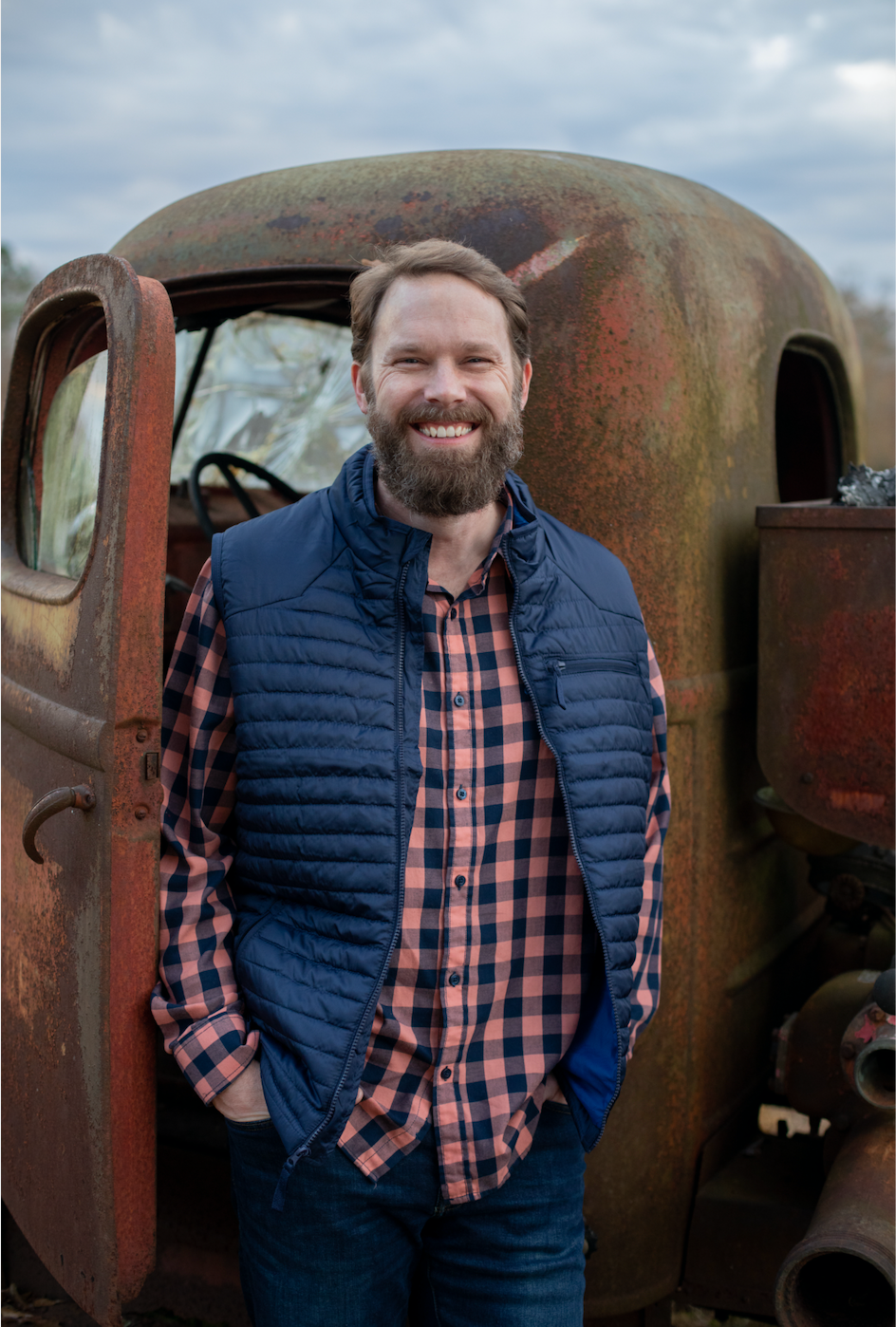 Jesse Barnett
Communications / Digital Discipleship Coach
Jesse Barnett is an Atlanta-based craftsman at heart who brings stories to life through writing, speaking, coaching, and teaching. A bit of a Renaissance man, he is equally comfortable swinging a hammer or weaving words into messages that teach, transform, and encourage.
His background is diverse—from working as a carpenter with his dad, to navigating the business world using his undergraduate degree from the University of Georgia (Go Dawgs!), graduating from seminary, teaching at a community college, working with national organizations on leadership development and training, and writing books—he's learned that messaging matters no matter what you do.
Above all, his heart is to use his spiritual gifts and talents to serve those who have a message to share, and to help them multiply the reach, effectiveness, and power of that message. As Communications Coach with 95Network, he helps pastors get more mileage from their message by learning how to utilize the digital space to grow their church community.
His greatest joy, though, is spending time laughing and creating memories with his wife Becca, college-age daughter Julia, and high-school age son Joel.
Mary Ann Sibley
Volunteer, Hospitality, Guest Services Training Director
Mary Ann was 40 years old before someone invited her to church. Up until then, she worked in finance and banking in corporate America. Meeting Jesus, in a small local church of maybe 200 people, changed everything.
She was invited to join a church staff as the Project Manager for an 89,000 square foot church building; overseeing its design, construction, and budget. With the five-year construction project complete, she was given the opportunity to lead a new volunteer ministry, focusing on Guest Services. For a decade, Mary Ann developed a volunteer ministry that grew from 30 volunteers to over 800 volunteers.
Her passion to build teams of leaders who lead teams of leaders led to a culture of volunteerism, discipleship, and team-building that continues today.
Now, Mary Ann consults and coaches church leaders through her business, MatterSpark and as a member of the 95Network team.
Mary Ann and her husband, Dean, live in Greenville, SC. She has two sons, Alex and Jackson, a wonderful daughter-in-law, Adrienne, who is married to Jackson and their first grandson, Stone.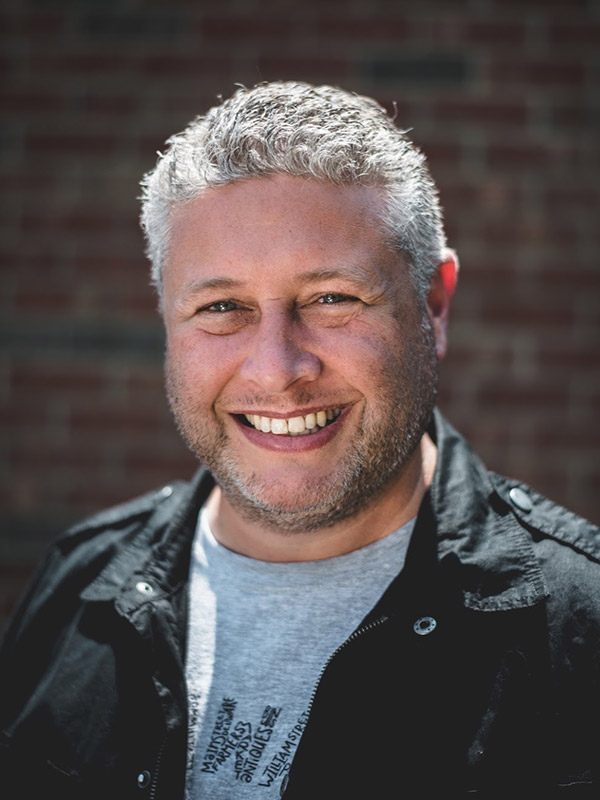 Jason Allison
VisionDay Facilitator / Coach
Jason Allison is the Spiritual Formation Pastor at Press Church in Columbus, Ohio, and the Director Of Church Strengthening for Converge MidAtlantic. As a pastor who has served churches of 45 to 2500 attendees, Jason finds fulfillment in helping pastors and churches clarify their mission and vision within their unique cultural context. Having led a church through two mergers to a multi-site context, Jason understands the complexity of ministry and loves helping leaders navigate today's challenges.  His work with Converge MidAtlantic involves training and deploying coaches, as well as helping churches and pastors through crisis and transitions.
Jason has been married to Christan for 27+ years. He is the father of Madeline and Macy, father-in-law to Logan, and grandfather to two wonderful grandchildren.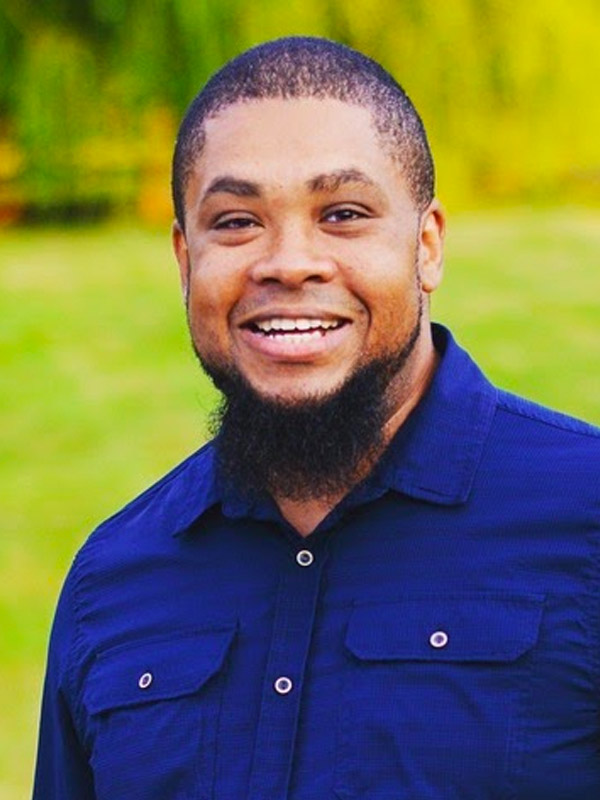 Brent Carter
VisionDay Facilitator
Brent has a deep commitment to ministry and helping churches thrive. Over the course of 21 years, he has gained experience as a pastor and ministry leader. Growing up in the church and a pastor's home, Brent has navigated through the broad range of challenges that accompany ministry. Currently, Brent is the Director of Business Development in Ministry Relations at LOGOS Bible Software. Additionally, he serves ministries and organizations in leadership, inspiration, and vision casting. Brent has a wide variety of experience helping churches and denominations through his consulting expertise.
Brent is married to Christine and has four children: Zea, Noah, Malachi, and Gianna. As a family, they enjoy searching beaches for sea glass, outdoor adventures, and board games.
Joseph Bennett
VisionDay Facilitator /
Coach
Joseph has been involved in ministry by serving on staff at small to midsize churches for over 15 years. He is passionate about seeing churches strategize, plan, grow, and reach their greatest potential in a healthy manner. He is the founding pastor/missionary of a church plant in Honduras and currently serves as the National Director for a mission organization that serves over 140 churches. Joseph is actively involved in coaching pastors and leaders to reach their goals.
Joseph and his wife, Rebecca have three children and currently reside in Honduras.
Bobby Lewis
One-Day Conference Facilitator /
Coach
/ One-Day Conference Facilitator
Bobby Lewis is the Founder and Lead Pastor of RiverPoint Church in Pelham, AL. Since its launch in 2003, he has led the church through a relocation, a successful merger, and two building programs. Not to mention the countless lives and families, he has seen God change.
His numerous years of ministry experience, coupled with his business experience in sales, and as a small business owner, have enabled him also to help others in their leadership development. Ordained with the Assemblies of God in 1984, he is a member of the John Maxwell Team and is an energetic speaker and inspiring writer. He enjoys spending time with his wife, Donna, of 37+ years and has three daughters who are married and have blessed him with six grandchildren.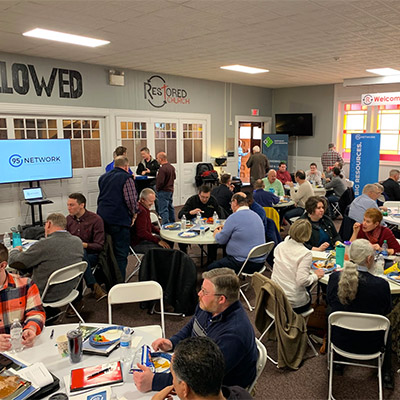 Ready to work with a team dedicated to your church?
Reach out — we'll be in touch very soon.