Today's post is a guest article from our good friend Jeff Keady, co-host of the 200churches podcast. He shared these thoughts in our recent encouragement freebie, and it was too good not to share on our blog. Hope it's a help today!
---
"Somebody stop the world, I want to get off!"
How many times have we all had that thought as life has become so hectic? Our calendars and schedules have been filling up for years. Busy has been the buzzword of the century so far, describing the frenetic pace of our lives.
Our churches have, in many ways, followed the culture. Busy calendars, programs, meetings, and services that never seem to actually deliver the spiritual capital our people need.
Until it all stopped several weeks ago. No church.
No NBA, MLB, NHL, PGA, or NCAA. No malls, movies, or restaurants.
No parks, crowds, schools, colleges, or any other public gatherings over ten people, or over two people. No weddings and no funerals, and did I say, "No church services!"
Suddenly it's like the 1970s all over again. Not much going on, time at home, no going out to eat, shopping, or going to movies. No traveling or leaving home unless absolutely necessary. Yup, it's the 1970s with Internet… and a smart phone.
Pastors, we all know that there have been many areas we wished we could change or rearrange about how we do church, and how we manage our ministries in our American Christian culture.
Some of our churches have deep traditions and sacred cows that have survived way past their time or effectiveness.
This experience affords us an opportunity to change things for the better, to spend time on what really matters, and experience what's most important in our lives together. When time is called and we are able to re-engage with one another in public services – let's not be too hasty in putting it all back together in the same way, just like it was before COVID-19.
This is a Reset.
Right now we are learning how to BE the church, and that church is not something we "attend" but it's who we are. The church exists apart from buildings, land, and programs.
Empowered by the living Spirit of Christ, we ARE the church, untethered to buildings or schedules, we do what we are – love. We are a people who love like Jesus.
"When time is called and we are able to re-engage with one another in public services – let's not be too hasty in putting it all back together in the same way, just like it was before COVID-19."
Six years ago, my parent's basement flooded after their sump pump failed. My mother had a ton of stuff in her basement. While neat and organized, there was way too much. What was ruined we discarded in the dumpster and everything else we boxed up and moved to the garage.
We all saw it as a moment, an opportunity, except my very able and determined mother!
This was the chance for her to clean out those shelves, cabinets, and closets and downsize. To our dismay, after the restoration team was finished and the new carpet laid, she insisted it all go back to where it was. How she loved her home!
And we loved her, yet felt it was a wasted opportunity. Four years later, my sisters had to go through it all, deal with it, and then sell the house.
What About You?
Soon enough, the assembly ban will be lifted, and we will once again have public services, Bible studies, youth programs, kids' church, etc.
Let's not put it all back the way it was! Now's our chance! We have a moment, an opportunity.
We can reorganize, re-strategize, and realign our ministries according to what matters most –like people, time, being, caring for others, relationships, heartfelt worship, loving service, and community connections. This will take leadership.
Let's use the "stay at home" time to prepare for the real leadership test that's coming for all of us pastors and church leaders.
Will we lead with imagination, innovation, and creativity – to give our communities the kind of churches they need, ones that will lead them to know the God who loves them? Or, will we just carry it all back downstairs, empty the boxes, and put it all back the way it was?
I know we won't. This is our time pastors!
Here we go.
---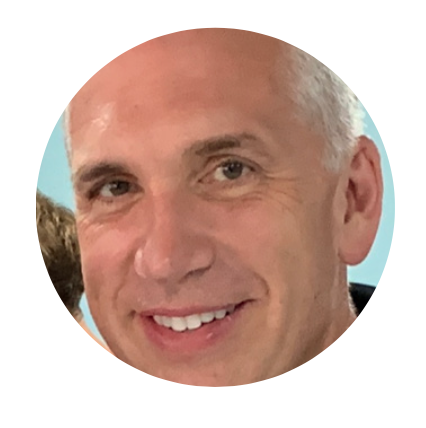 Jeff Keady is co-host of the 200churches podcast and Senior Pastor at Community Heights Alliance Church in Newton, IA. He has served as a solo pastor, assistant pastor, youth pastor, associate pastor, and senior pastor. He has been married to Debbie for 31 years. They have four children (three sons and a daughter) a growing list of in-laws, and three grandchildren.
---
10 Days of Encouragement for Pastors During COVID-19
We all could use some encouragement right now. So we asked some of our ministry partners (like Karl Vaters, Lance Witt, Tony Morgan, and others) to share a devotional or thought for pastors during this time.
If you haven't grabbed this free download, just click here or on the image below! This is a print-ready file so you're welcome to print it out and keep it at your home office set-up or read it digitally!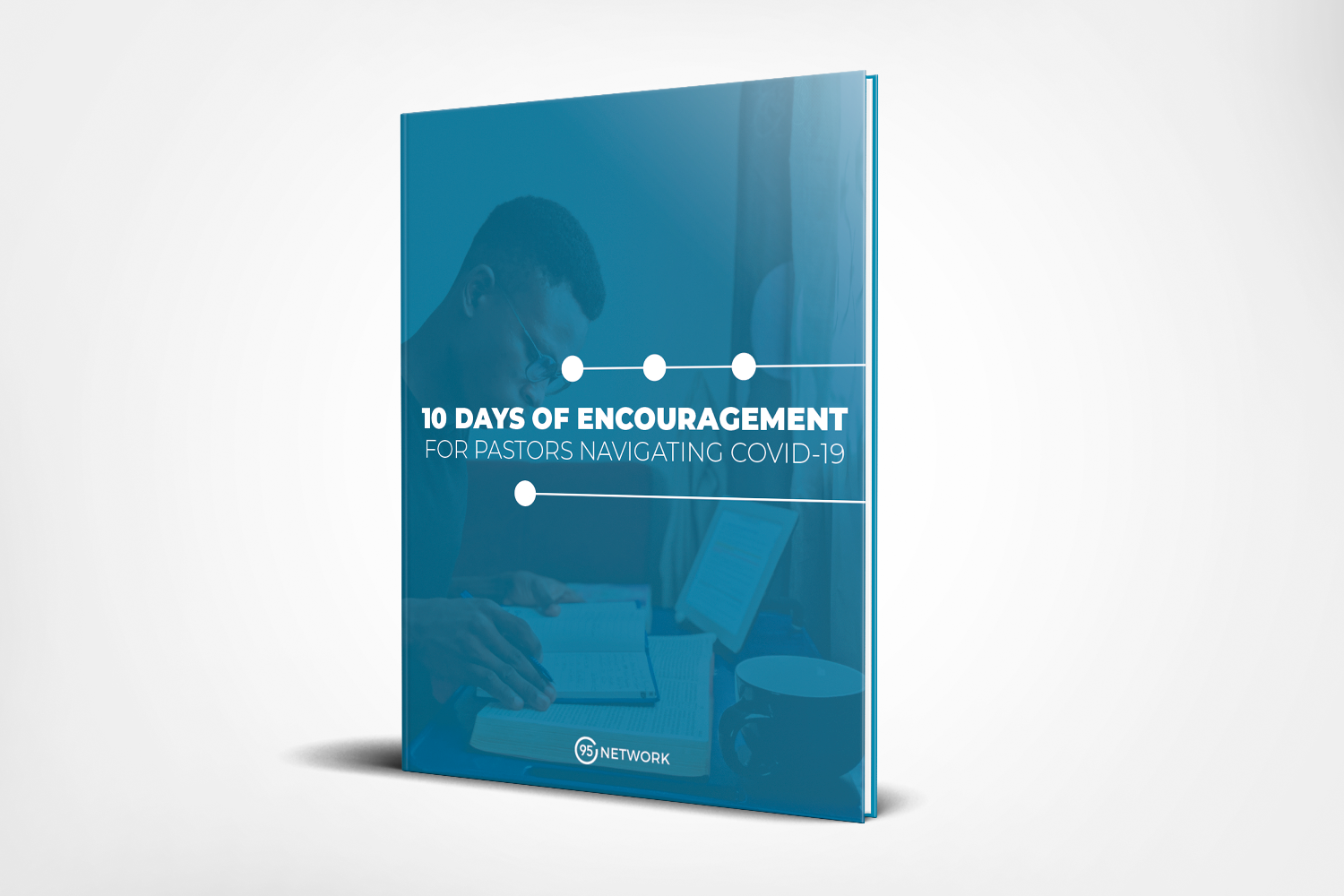 ---