Enjoy this guest post from our friends over at Fishhook. They help churches spread the word about Jesus through effective communications.
---
Would you say your church uses social media strategically? What's holding you back? You might be held back by a lack of understanding of social media's real potential for ministry. Or maybe there are some fears or roadblocks keeping you from really leaning into it.
Regardless of the reasons, the only way to overcome fear is by taking advantage of the opportunities that social media provides.
Here are three opportunities for how social media can support your ministry:
Opportunity to serve

Social media is really an online ministry tool. There's a lot of negativity online, so give people something to engage with that is positive. Take the opportunity to bring hope and inspiration.

Opportunity to foster community

Seize the opportunity to make church more than just a weekend experience. Help your congregation create community online throughout the week by utilizing Facebook groups. These groups will become your virtual kitchen table, a way for people to build relationships with each other through everyday life.

Opportunity to further your mission

The fact is there are thousands more people online than at your church. Social media can be a tool to help you reach those people with your unique story and mission.
Now that you know the opportunities, the next step is creating your plan! Here are five steps for creating a social media game plan at your church:
Step 1: Solidify Your Social Mission
Before you can jump into the details of your plan, you have to know why you need one in the first place. Figuring out what your purpose is (in general and on social media) is one of the most important things you can do for your social strategy. What kind of tool do you want social media to be? How do you want your congregation, people in your community, and people throughout the country or world to engage with it?
Step 2: Know Your Audience
Develop a profile of the people in your community. Who will you be reaching? Who do you want to reach? Knowing who you want to reach is crucial. The biggest thing to think about here is this: What does your audience need from you? What can your church give them that they can't find anywhere else?
Step 3: Decide What Platform(s)
What platforms will help you achieve your mission? Now that you know your audience, where are they spending the majority of their time online? Don't feel stuck with the platforms or accounts you currently have. If it's not accomplishing the mission, it's not worth your time or effort. Delete what you need to delete. Add what you need to add. Quality is better than quantity.
Step 4: Develop a Content Strategy
What types of posts will you make? What topics will you cover? How will you incorporate the content you already have (books, website, sermons, testimonials, stories, photos, videos, etc)? Who from your church will volunteer to help you create ongoing content? Start a giant list of posts you could make.
Step 5: Launch a Campaign
The easiest and best way to begin your new strategy is to try it out inside a full campaign. Putting together a full campaign will show you how using your website, social media, email and other tools cohesively can help you achieve your goals. Pick an upcoming initiative, sermon series or event and build a full campaign around it. Plan it out from start to finish using the four steps listed above.
We know it can feel difficult to add social media to your to-do list. But having a game plan will help you work smarter and not harder. The ministry potential really is worth it! The best thing you can do is start.
---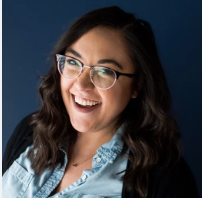 Aimee Cottle is the Director of Marketing at Fishhook, a communications agency that collaborates with churches.
---